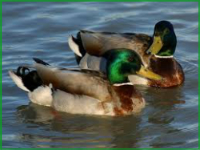 A political candidate was asked where he stood on the issue of duck shooting.
"I have friends who are duck shooters", the aspiring politician answered, "and I have friends who oppose duck shooting. And I always stand by my friends".
They say if you can't ride two horses at the same time, you don't belong in the circus.
The campaign trail can be a hazardous place for candidates. Sometimes all it takes is one slip-up and your election prospects are finished. The circus tent collapses on top of you.
Fortunately, no such calamity has befallen us yet. But then again, there's still a fortnight to go! As a wise sage once observed, "Politics is like swimming in a dirty river. Just don't swallow any of the muck".
Putting up campaign posters all over the state was always going to be a big challenge. That was until our party faithfuls stepped forward – Nicole Hussey (Yorke Peninsula, Mid North and Eyre Peninsula), Lionel Zschech and Peter Ieraci (Murray Bridge to Mt Gambier), Tim Vivian (Riverland), Tony Kew (Barossa), Dieter Fischer (Elizabeth & Gawler), Alex Banks and Joe Tripodi (Golden Grove & Salisbury), Adrian Redman, Matt Barnes, Peter Heidenreich and Pat Amadio (suburban Adelaide) and I covered the Adelaide Hills. Mission Accomplished.
Our next challenge is early voting. Record numbers of voters are expected to turn up at early voting centres at this election. We desperately need volunteers to attend these early voting centres. There are usually between 1 – 3 early voting centres per electorate, so if you are available to hand out that all-important how-to-vote card at a centre near you, please contact us here as soon as possible. Thank you.
Then there are the candidate forums, radio interviews and endless questions about preferencing. Preference arrangements are another hazardous business.
Preference recommendations are often not, as a lot of people might think, a descending order of like-mindedness. Rather, they are a calculated trade-off between reciprocity – you scratch my back and I'll scratch yours – and the likelihood that your preferences might assist someone else to be elected – compared to the alternatives. If a candidate has no chance at all of being elected – for example, a minor party candidate in a safe (major party) Lower House seat – there is no point preferencing that candidate just because their policies are similar to yours. Preference arrangements are not the place to signal virtue. They are the place to help you get elected. It goes without saying that you can help your constituency a lot more if you are elected than if you're not!
To be clear, how-to-vote cards are recommendations only. Once in the polling booth, voters can preference candidates in any order they wish, however we recommend voters number the candidates in a certain way to help us get elected.
Candidate forums can also be tricky – especially during Q & A. You're up on the stage like the proverbial sitting duck. For audience members who have been crusading on a particular issue for 20 years, this is their opportunity. They want a 'Yes or No' answer from you as to whether you will support a Royal Commission into their cause. Often the cause does have merit, but 'Yes or No' answers can be a trap for young players. Forums are also time-consuming. Questioners who forget for a moment (or ten minutes) that they have the microphone in their hand to ask a question, sometimes give political speeches. This is where a good forum MC is the candidates' best friend.
All in all, the campaign is going very well. We're right where we need to be at this point. We have also introduced a new digital marketing arm to the campaign and included a new video series. If you could please follow us on Facebook and share our posts with your family and friends that would be really helpful. Thank you.
One final matter, we have a $5,000 bill to pay for our how-to-vote cards. Can you help? If so, please go to our Support page here.
---
Authorised by Bob Day, 17 Beulah Road, Norwood SA 5067