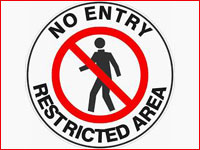 There has been a dignity and sanctity associated with work since ancient times. The Hebrew word for 'work' and 'worship' is the same – Avodah. Denying a person the right to work is like denying them to right to worship. 'He who builds a factory, builds a temple', said Calvin Coolidge, 'He who works there, worships there'.
When people, young people in particular, are excluded from full participation in community and working life, the social costs are enormous – drug and alcohol abuse, crime, domestic violence, poor health, depression, frustration, boredom, bikie gang recruitment, civil disorder, teenage pregnancy, even suicide. This is what happens when young people don't have a job. They are locked out of the labour market at exactly the time they are biologically ready to enter into relationships, get married and start a family.
And it is not only morally wrong, it is economically foolish.
A single person with no dependents on Newstart Allowance receives approximately $250 a week. The minimum wage is $740 per week. No-one is permitted to work for any amount under $740. We praise people who work for nothing – those who work in OpShops, nursing homes, meals on wheels, the RSPCA and many other organisations, but we don't allow them to work for any amount between zero and $740. Surely if you are allowed to work for nothing you should be allowed to work for something. It is absurd.
There is a solution to this madness, and it lies with focussing on the people who want to work. A person could be unemployed, living at home rent-free, with no (or very low) cost of living and would be willing to work at a starting pay rate of say $20 an hour – which is a lot higher than they are getting from Centrelink, but because penalty rates on weekends or public holidays are around $40 an hour they are not allowed to take the job. So they stay on unemployment benefits, the business stays shut and the customer doesn't get to buy whatever it is they wanted to buy. What a clever country we are.
Australia has been groaning under this yoke for a century.
For the low skilled or poorly educated or socially disadvantaged or for those who lack connections or self-confidence, the barriers to entry to getting a job are almost insurmountable.
And whilst the Reserve Bank Governor Philip Lowe has called for a permanent increase in the Newstart Allowance at massive cost to the budget, he hasn't called for the removal of some of the barriers to entry to getting a job which would cost the budget nothing but would improve spectacularly both the economy and the lives of the unemployed.
To be clear on this, the Australian Family Party is not talking about 'amending labour laws' – in Australia's case the Fair Work Act. It is saying a person's ownership of their own labour should be absolutely sacrosanct. No person should be prevented from working under terms and conditions which suit them.
Before anyone mentions 'WorkChoices', Australian Family Party Chairman Bob Day was a vehement opponent of WorkChoices. "I visited Canberra on a number of occasions lobbying various Ministers imploring them not to proceed along the WorkChoices path", he said. "I suggested they leave Peter Reith's 1996 Workplace Relations Act alone and simply allow people to 'opt out' if they wanted to. Those workers who wished to stay in the workplace regulation system could do so, but those who didn't want to could opt out. As history shows, the former Government didn't take my advice and Australia went from a 600 page Workplace Relations Act to a 2,000 page disaster called WorkChoices".
Now we have its successor, the Fair Work Act comprising 3,000 pages of rules and regulations.
If people want to work within a regulated system with its Awards, minimum wages, unfair dismissals, enterprise bargaining that is up to them. But forcing people to work – or not work, under terms and conditions which do not suit them, is not on.
Accord-like forums comprising politicians, bureaucrats, business executives and unions is so patronising. Those who want union leaders like Sally McManus or Business Council of Australia CEOs like Jennifer Westacott or politicians like Christian Porter to speak on their behalf are more than welcome, but there are a lot of people who don't. These are people who know more about their own personal circumstances and their own lives than some remote politician or union leader or business executive and should have the right to decide for themselves. Regrettably, they don't have that right. It is denied them.
Individuals should have the right to spend their time and money anyway they see fit.
The Australian Family Party has no problem with people being paid $1m a year to do what they do – whether it's running a company, hitting a ball or acting in a film. As long as the entry point to getting a job or 'the first rung on the employment ladder' is low, the Australian Family Party does not care how much those on the highest rungs get. How often do we read of successful people who tell of their character-building modest beginnings? And yet many of those same high-flyers now oppose others getting the start they did.
It's been said that any place you can't leave is a prison. The present workplace regulation system is a prison, trapping a person in thousands of pages of regulations.  And when we ask why we lock people up like this, we are told "Oh it's for their own good – we don't want them to be exploited."
It's an infringement on liberty, freedom and dignity. It violates a person's right to get a job and provide for themselves and their families. It is unjust and unfair – particularly to young people where youth unemployment is over 40% in some areas. A person over the age of 18 is permitted to:
get married
have children
drive a motor vehicle
buy a house
take out a mortgage
travel to some of the most dangerous places on earth
smoke cigarettes
drink alcohol
serve in the army
and of course vote
… but is not permitted to get a job on terms and conditions which suit them and their family.
The Australian Family Party is going into bat for the unemployed and under-employed. The unemployed and the under-employed could lift Australia's productivity by being permitted to work as and when and on terms and conditions, suit them.  The solution is simple – let them out of the workplace regulation prison.  Let them opt out of all the industrial regulation framework they want.
Following the recent budget, the Treasurer talked endlessly about 'labour market dynamics' – "we've got this, we've got that". The truth is they've got nothing. They can't possibly know all the factors and circumstances affecting every individual worker and their family. Put simply, the Treasurer cannot begin to know what is best for you.
In what's been called 'disruption', Uber has enabled people to run their own taxi service as and when it suits them – and public support has been phenomenal.  AirBnB has enabled people to offer their own homes or holiday houses.  TaskRabbit and the like allows people to offer their labour to do almost anything as and when and, importantly, on terms and conditions that suit them.
It is all about the entry point – getting a job, buying a house, starting a business, even starting a political party. This is where the incumbents put aside their differences and unite against new entrants who do not toe a particular line. New entrants and companies which don't subscribe to the latest social policy fad or under-cut incumbents is, however the basis of a dynamic and prosperous economy.
Further Reading
Where have all the tradesmen gone?
Building Technology Training for A New Generation