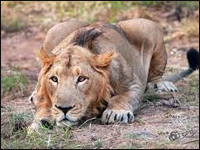 "The line separating good and evil passes not through states, nor between classes, nor between political parties, but through the heart of every human being." – Aleksandr Solzhenitsyn
It's not every day you get to be on the ground during an historical event. More so when you get to witness dramatically contrasting aspects of human nature on the same day.
On 14 September 2015, along with a number of other Senators and MPs, I attended the Australian National Prayer Breakfast in Parliament House in Canberra.
Organised by the former Member for Macquarie Louise Markus MP and the Parliamentary Christian Fellowship, the mission of PCF is, "To encourage and uplift fellow Members and Senators and provide opportunity for reflective discussion on biblical themes to both sustain and strengthen our daily walks with Jesus Christ".
Hillsong musicians were flown in to lead the singing, I read the prayer for peace, and a number of other MPs and Senators prayed for each other, for the nation, and for our leaders.
"We prayed for wisdom, we prayed for our national leaders, and we prayed for our international leaders as they resolve and work on challenges and issues around the globe," said Louise.
"We prayed huge prayers, big prayers, because we do believe that God answers those prayers."
The event went for two hours – from 7:00am to 9:00am and all left spiritually uplifted. I remember thinking, "there's hope for this place yet!"
However, by the end of that same day, words of goodwill and trust and support had given way to words of betrayal and treachery and 'blood on the floor', as a bitter leadership spill saw Prime Minister Tony Abbott rolled by Malcolm Turnbull.  Did someone say 'a week is a long time in politics'? – how about a day!
The sentiments of the breakfast table did not survive past dinner time.
Being in Parliament House that day and watching events unfold had a profound effect on me. I saw first-hand the best and worst in people – the best and worst in the same people.
In the book of Genesis, before Cain murders his brother Abel in a fit of rage, God warns Cain to deal with his anger before it's too late: "If you do not, sin is crouching at the door; and its desire is for you, but you must master it" (Gen 4:7).
God is telling Cain to deal with his anger and not let it continue or he will soon find himself in the grip of a monster he can't control.
It's been said people do not follow good causes; they follow good people who pursue good causes.
We do not elect political leaders to follow the crowd, we elect them to influence the crowd to follow them. The Apostle Paul said, 'Be ye followers of me even as I am of Christ'.
Being elected to parliament is an opportunity to influence people, to bring out the best in people and suppress the worst that is 'crouching at the door' or as Solzhenitsyn says, is 'lurking in the heart of every human being'.
We particularly have an obligation to our young people who need to have a sense of purpose. A sense of pursuing something bigger than themselves.
As we end one tumultuous year and enter what will no doubt be an equally turbulent 2022, let us acknowledge the irrefutable truth of human nature and determine to do what we can to bring out the best and subdue the worst. That will certainly be our aim here at the Australian Family Party.
In closing, I trust the Newsletters this year have given you an insight into what the Australian Family Party is about – we would not want anyone to be in any doubt as to where we stand on the issues of the day.
To all our readers, have a happy Christmas and New Year and we look forward to catching up with you again in January.