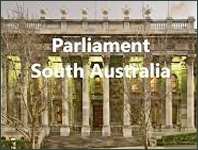 It wasn't without its challenges, but on Friday we received notification of the Party's official registration in South Australia. Thank you to all those who helped with this endeavour.
With no time to lose, our next focus is the upcoming South Australian state election due on 19 March.
Australia needs strong, stable and resilient families like never before, and we need voices in our parliaments – both State and Federal – that will stand against those forces which are eroding family life.
"Always looking for good people"
We are seeking to field as many candidates as possible to represent the Party in South Australia's 47 Member House of Assembly, plus 2 candidates for the State's Legislative Council.
The 47 members who make up the House of Assembly ('the Lower House') represent the 47 electorates across the state. Each electorate has approximately 22,000 voters who live in approximately 15,000 dwellings – an average of 1.5 people per household.
The 22 members of the Legislative Council ('the Upper House') do not have separate electorates but cover the whole state. Each Member is, in effect, a whole-of-state representative.
Being a candidate in an election is not difficult. In fact, it is a great experience.
Candidates are asked to oversee their chosen electorate during an election campaign. This involves co-ordinating volunteers to look after polling places (between 10–20 in each electorate) – essentially enlisting family and friends to hand out how-to-vote cards on election day.
If you are interested in becoming a candidate, please contact us here.
Then there's the financial side of things.
First, the Electoral Commission charges $1,000 to nominate as a candidate. Second, pre-election flyers cost around $500 per electorate and distribution of those flyers a further $1,000. Third, how-to-vote cards cost another $500. All up, a total of $3,000 per electorate is needed to fund a local electorate campaign.
If you would like to support us in this extremely important election – the events of recent months in the parliament cannot be forgotten – but are not able to stand for election yourself, perhaps you would consider sponsoring a young person who might be considering a political future? We have younger members who have the energy and conviction but do not as yet have the financial resources to fund their own election. We firmly believe that if we do not nurture and mentor our younger members, we'll be stuck with a parliament of no-conviction careerists forever!
In a major analysis of voting trends, the Australian newspaper last month reported, "Support for minor parties and independents has reached its highest level in at least four years."
The time is right.
There is so much that can be done both in social policy – as events of recent months will attest – and financially, to reduce the pressure on families including income splitting for taxation purposes, subsidies for grandparents who look after grandchildren, putting an end to price-gouging by state governments of water and power costs, and much more.
As we prepare for the upcoming elections, we urgently need resources to fight the good fight. Please add your voice to those seeking to stand up for family values by assisting in this shared work. You can contact us here and/or donate here.