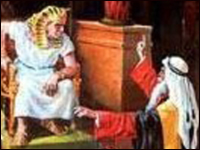 In his brilliant new book, 'The Magna Carta of Humanity', Os Guinness writes, "The great paradox of freedom is that the greatest enemy of freedom is freedom itself. Freedom cannot keep itself alive. It requires responsibility, which can be burdensome. People become complacent, self-satisfied, self-congratulatory. It is the beginning of the end."
Freedom is a two-edged sword. People need to be free – "… life, liberty and the pursuit of happiness …" and all that jazz – but as Winston Churchill said, "Freedom also gives the enemies of democracy the freedom to undermine it".
The Late Rabbi Sacks wrote:
"Those who are naïve about human nature find themselves disappointed again and again.
"Revolutions, protests and civil wars still take place because people think that removing a tyrant or having a democratic election will end corruption, create freedom and lead to justice and the rule of law – and still people are surprised and disappointed when it does not happen. All that happens is a change of faces in the corridors of power."
After the French Revolution, Napoleon was more dictatorial than Louis XVI. After the Russian Revolution, Stalin was far more brutal than the Czar, and after the Cultural Revolution, Chairman Mao was more autocratic and murderous than any of the Emperors of the Chinese dynasties.
Each of these tyrants – Napoleon, Stalin and Mao – as well as fomenting anti-sovereign hatred – held a deep hostility towards God:
"We will never be free until we strangle the last king with the guts of the last priest." – Diderot.
What the people who supported these tyrants naïvely overlooked was the inability of human beings to prevent the abuse of power and position once it has been attained.
Even democratically governments, acting 'on behalf of the majority', do not have the right to do whatever they want to a minority or to an individual. The 'majority rules' principle cannot be used to create a society of 1st and 2nd class citizens. Society cannot function like that.
Take the case of the vaccinated vs the unvaccinated. Even though they might be a majority, the vaccinated need to understand that the unvaccinated will not allow themselves to be bullied or oppressed. It is a mistake made by majorities and dictators since the days of Pharoah and Moses. If you oppress minorities beyond a certain point – and we are getting very close to that point – they will retaliate. And history shows that even though they may be outnumbered, the minority usually wins.
If they haven't studied history themselves, one would hope our parliamentarians have employed enough graduates from places like the 'Institute for Public Policy and Governance' to advise them of these things.
But the real threat to our country is not the virus or the vaccinated or the unvaccinated, it is the authoritarian takeover of every aspect of our lives by those in power. We are witnessing the beginning of a new authoritarian bureaucracy. And we know where that leads – a surveillance state.
   "Know everything in order to control everyone." – Adam Weishaupt (1786)
If the vaccine is all it is cracked up to be, those who are vaccinated have nothing to fear from those who are not vaccinated. Excluding the unvaccinated from every aspect of life from air travel to employment to sporting events, will not end well.
For a start, thousands of people have valid medical reasons why they can't have the vaccine. Many of them have medical certificates signed by their doctors and yet are still being excluded.
The Australian Constitution (Part 5, Section 51 Clause 23A) expressly forbids any form of 'civil conscription' with respect to "the provision of … pharmaceutical and medical services". In other words, no compulsory vaccinations!
Constitutions are written expressly to contain the limits of government power in order to protect the rights of minorities and individuals.
We need to be very careful over these next few months.
As my late father used to say, "Beware of beginnings …"