Claire Lehmann
November 8, 2021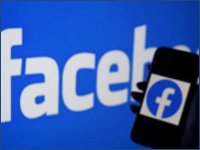 One in eight Facebook users is on the platform so much that it disrupts their sleep, work, parenting and relationships, according to Facebook's own internal research, leaked to The Wall Street Journal.
One in eight, or 12.5 per cent, is a large number considering Facebook's 2.9 billion users, as this could amount to 360 million people.
Is social media addictive? And is it the new big tobacco?
Experts differ in their views. In a symposium I recently organised for Quillette, Australian psychiatrist Tanveer Ahmed likened Facebook to Big Macs, enjoyable in moderation, but unhealthy in excess.
Excessive use of social media can lead to all sorts of harms, at both individual and societal level. From young men getting lost in the rabbit holes of radical political content, to teenage girls fixating on extreme dieting and fitness material, social media creates an endless hall of mirrors ready to exploit any vulnerability in the human psyche.
The alleged kidnapper of Cleo Smith, Terence Kelly, is reported to have constructed a make-believe world on Facebook using multiple accounts to portray a family life that did not exist in reality.
Because Facebook does not require proof of identity, users can create multiple accounts, children can create accounts without parental permission and bad actors can create accounts with the intention of harming others. Facebook is aware of these problems, but does little to tackle them.
New insights into the toxicity of social media have come from the cache of documents leaked by former Facebook product manager Frances Haugen. Of the documents, perhaps the most damning of Facebook have been the revelations that the company knows its Instagram product harms vulnerable teenage girls. While the research that Facebook conducted into its users' mental health is not methodologically robust enough to pass scientific peer review, it is important in that it adds to a growing body of research that has. The revelation that Facebook's internal research has made these findings is also important because it demonstrates that Facebook cannot hide behind plausible deniability.
American research psychologist Jean Twenge argues that teen mental health is in crisis as a direct result of excessive social media use. One study, conducted in the UK, with a sample of 10,000 adolescents, found heavy social media use corresponded with increased experiences of online harassment, poor sleep, low self-esteem, poor body image and depressive symptoms.
Boys who used social media for more than five hours per day were twice as likely to be depressed as boys who used social media less than one hour per day. For girls who used social media heavily, they were three times more likely to be depressed than girls who used it sparingly.
Why are girls so vulnerable to the negative effects of social media? The reasons are unknown, but experts have speculated that young girls are at risk to the endless social comparisons that social media induces. Instagram places all girls into a de facto global beauty pageant, with professional Instagram models at the apex, and everybody else scrambling below. As evolutionary psychologist Diana Fleischman wrote in Quillette: "Social media results in a toxic mix of the pleasure of curating and seeing the best version of ourselves and discovering that these best versions of ourselves have a merely mediocre rank in the largest social hierarchy on Earth."
Social media may also be contributing to the social contagion of mental disorders. Sociologists who have studied network effects understand that depression, self-harm and suicide can be contagious among adolescent social groups. And the statistics showing an increase in self-harm in teenage girls during the age of social media are stark.
In 2007-08 in Australia, the Australian Institute of Health and Welfare records that 359 per 100,000 girls were hospitalised for self-harm. By 2016-17, this had doubled to 686 hospitalisations per 100,000.
In the US, hospital admissions for self-harm have tripled among 10 to 14-year-old girls over the past 10 years. And teens are twice as likely to be depressed as they were only a decade ago.
Researchers are also puzzled by a large increase in teenage girls declaring a transgender identity and bodily distress. American physician and public health researcher Lisa Littman hypothesised a new type of gender dysphoria propelled by social factors. She coined the term rapid onset gender dysphoria after surveying parents who reported that their child suddenly manifested symptoms of gender dysphoria after being immersed in social media, or after a friend in their peer group had come out as transgender.
Although ROGD is not yet recognised in the Diagnostic and Statistical Manual of Mental Disorders, or the International Classification of Diseases, and the link between social media use and increased rates of gender dysphoria is speculative, it is a hypothesis worthy of exploration.
To be fair, some experts have argued the current focus on the potential harms of social media resembles a moral panic, much like previous panics around video games and violent media. While social media undoubtedly can contribute to harm, there are upsides that should not be ignored. Some have also argued increased focus on social media's downsides is a Trojan horse that will lead to more policing of political speech on Facebook, to the detriment of conservatives.
While these counter-arguments are worthy of consideration, we must also remember the social world is a complex system where even tiny changes in one variable can have cascading, systemic effects. The truth is that it is simply too early to know what the long-term impact of social media will be, and today's users are guinea pigs in a vast, unchecked sociological experiment.
Claire Lehmann is founding editor of Quillette. This article first appeared in The Australian on 9 November 2021 and is republished with permission.